Ellow
Step 1
, you click on to "Post Reply". In the message there's a button saying "Insert an image". The button directs you to a web page which should look like this: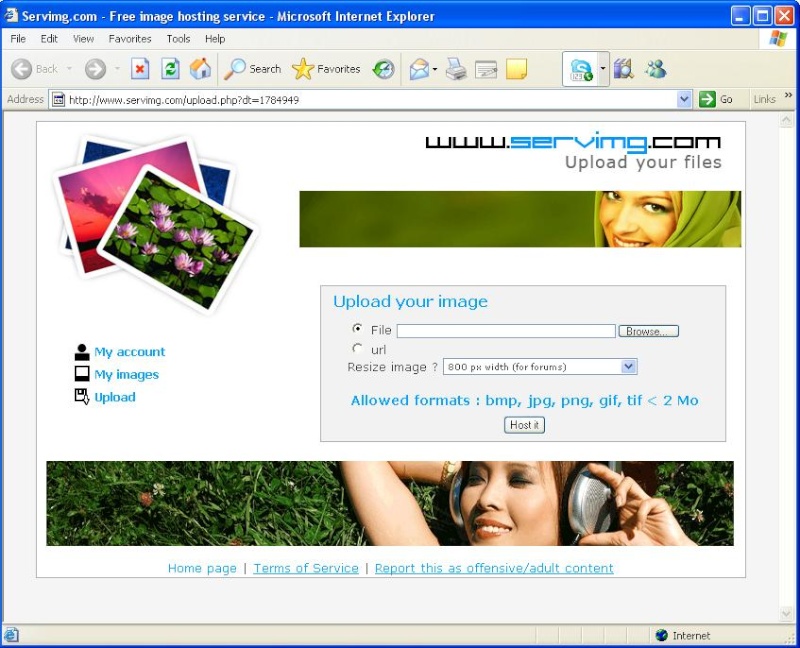 If it doesn't, your account details are the same as the forum ones, because you're automaticly registered there.

Step 2
, click on the "Browse" button. It opens directories in your computer. You find the file you want to, and click "Host it". If your picture isn't in the allowed format, you need to change it with paint... I may post how to later.
Step 3
, after some moments, when your image uploads, you copy the BBcode. Now there are two sections, the thumbnail and the real size. Doesn't really matter which one you copy. There are copy buttons so you wouldn't need to highlight all the text and press Ctrl + C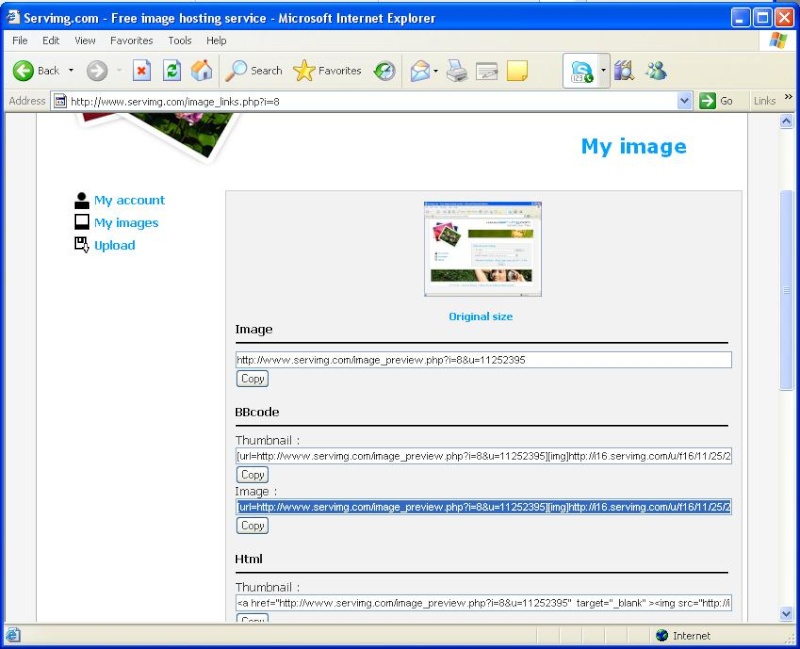 Final step
post the code
directly
into your new post by pressing Ctrl + V. The code you posted will appear as an image you wanted everyone to see.
Comprende? ;P

_________________
Dantess,

Senior Officer of The Midnight Society

Queen of The Dead Men

Kraken harbouring messages in the bottle

and complimentary Drunk